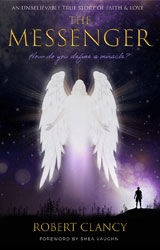 HOW DO YOU DEFINE A MIRACLE?
The Messenger is a gripping true story of adventure and discovery of a young man's journey to save himself. After his life spirals out of control, he has an extraordinary divine encounter with one of God's messengers who inspires him through hope, compassion and love to discover not only how to find his own life purpose, but how to show millions around the world to do the same.
What if there are no coincidences, no chance encounters, and no mistakes?
Does everything that happens to you for a reason—a higher purpose God has for you?
How would your life change if you were shown proof that God exists?
Visit The Messenger-Book.com for more information.
Buy Now
Learn More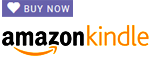 ---